OUR UK PARTNERS

ENSURE
QUALITY AND INNOVATION
OTHM are a UK based Awarding Organisation regulated by Ofqual (Office of the Qualifications and Examinations Regulation) and recognised by Qualifications Wales. We have a network of numerous delivery centres globally to deliver our qualifications in:
Accounting and Finance

Business Management

Health and Social Care Management

Human Resource Management

Logistics and Supply Chain Management

Strategic Management and Leadership

Tourism and Hospitality Management
​
​
Western International College Online (WINC)
Western International College Online (WINC) offers degree programmes in a variety of specialist areas such as Business and Computing. Students from various academic backgrounds and levels can join Western International College as a means to earn their Foundation, Undergraduate and Post Graduate degrees.
​
​
Institute of Business Administration
The Institute of Business Administration (IBA) was setup in 1997 to provide business practitioners with high quality professional programmes to develop sound management skills and establish fundamental business knowledge.
Having established links with management training organisations, IBA has been able to provide affordable pathway programmes to students across Asia. Douglas Business School partners with IBA to offer their diploma and postgraduate diploma level qualifications in business administration that can be 'topped-up' to bachelor's and master's degrees from respected UK universities. IBA`s qualifications could eligible to entry to UK universities BA and/or MBA top-up degree.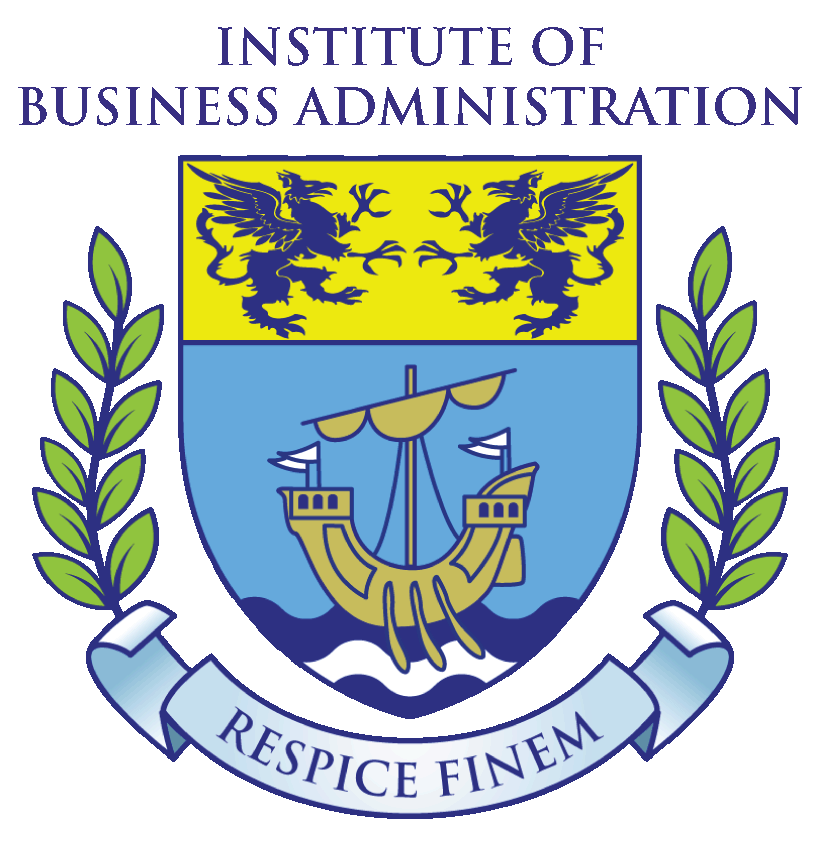 Learning Resource Network
Learning Resource Network (LRN) is recognised as an awarding organisation by Ofqual. LRN creates qualifications for educational institutes, training providers, schools and employers. LRN has a wide-ranging qualification portfolio including Teaching qualifications which are offered by Universal Business Academy. All LRN qualifications are internationally recognised by employers, governments and professional bodies as providing proof of the skills and abilities they are looking for.
The University of Portsmouth
The University of Portsmouth is a public university in the city of Porsmouth, Hamshire, England. It was previously known as Polytechnic from 1969 until to 1992, when it was granted university status through the Further and Higher Education Act 1992. It is ranked among the top 100 universities under 50 in the world.
Learning at Work offers you a wide range of work-based and distance learning courses – ideal for busy professionals.
As a recognised UK awarding organisation regulated in England by Office of Qualifications and Examinations Regulation (Ofqual), Qualifi is able to give assurances to employers, centres and learners of consistent, rigorous, quality standards and valid, valued learning.
Chestnut Education is a pioneering private higher education organisation, accredited and working in partnership with many leading universities and professional bodies internationally.
iQualify UK is a UK registered organisation which was founded to provide the best in education through courses and qualifications for those previously excluded on grounds of finance or the need to work rather than study. We therefore offer quality products at an affordable price.
EduQual is a regulated awarding body. They are approved by SQA-Accreditation, one of the national qualifications regulators in the United Kingdom.

EduQual qualifications come in all 'shapes and sizes'. Their standard 'off-the-shelf' qualifications range from Business and Management to Healthcare and Medical Technology, and vary in terms of both level and size. EduQual is also a full member of the Federation of Awarding Bodies (FAB).
​
Founded in 1966, NCC Education is an awarding body and a global provider of British education. They are committed to providing every learner with an internationally recognised qualifications.
​
Working with a global network of schools, colleges and universities, NCC Education provides learners an affordable route to obtain a university degree and access to British education, through a combination of traditional and distance learning.
London Graduate School is an established and dynamic institution that offers Advanced Entry degree programmes designed for students to gain knowledge and skills for a fast-changing and complex world.
​
Working with University of Buckingham, we strive to deliver high-quality learning environments to meet the needs of the modern world.